Declan with his furry cats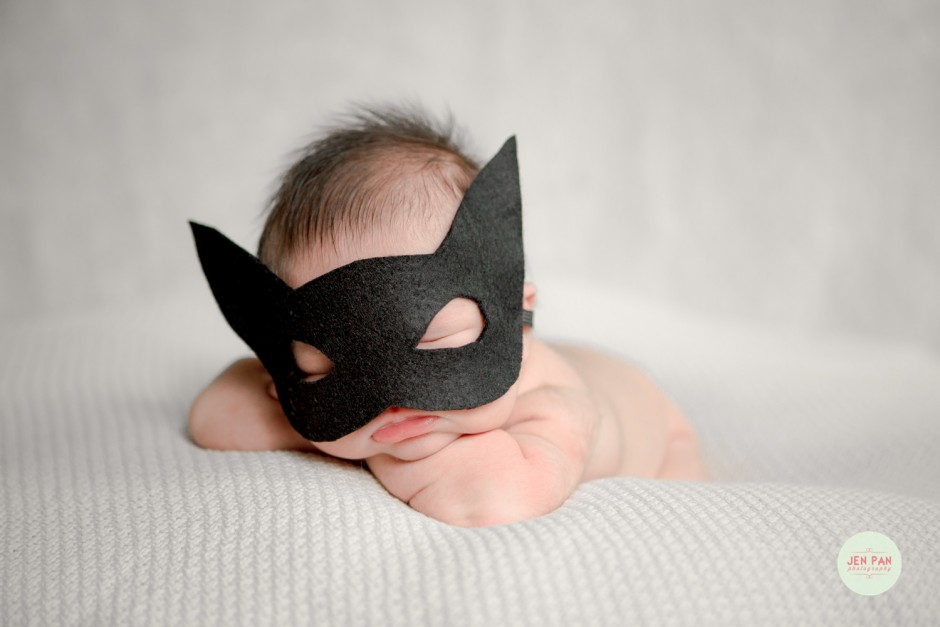 Almost 5 mths back we took pictures of Wendy at the beach with a little bun in the oven. Shortly after, we did 4 days old Declan's virgin shoot at their home with him dressed as Bat man! I've always love to DIY and make crafts, I got excited when Wendy wa me a few baby pics that she really liked. Then I had an idea, I thought why not make some props for Declan! In the end, I bought some material and hand made his batman costume. Declan totally rocked the look ! Showcasing his daddy Greg's collectible , he must be the most classy bat baby.
Another special series was taken with the cats. These posh cats took a plane to Singapore. How lucky are they to follow their global citizen parents here. Oh they are really global citizens with multiple bases in London,Taiwan, Malaysia and Singapore. Hey cats! Be gentle with the batbaby!
Love, Jen